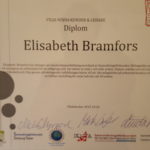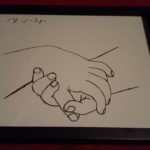 VILJA- at school:
Children are customers, the school like a hotel, check-in mornings and check-out afternoon/evenings.  The staff provides service the whole day. At the end of the day, children ought to leave school with joy and happiness so they can tell their relatives about their day. – This  is unfortunately not always the case… 
My mission is a school where every child are included and get the right circumstances to study. Children needs to be together, have a place to go and feel that they are accepted just as they are. I am contributing with my knowledge, focus on customer care and change management.
You as a donator will make it possible for me to continue the important work. Too many children are struggeling every day with obstacles and to get accepted.
Your ROI, return of investment: it might be your child, or a friend of yours that will need extra attention. We need to change the negative trend in the society. My work together with colleagues is one part in this important project. I am particularly interested in children with special needs, e.g. disability. One reason is that I have personal experience from children who have been assaulted and insulted.
I have noticed that children and myself are connecting easily. Please quote from children: " Elisabeth you are so childish!"
VILJA is raising funds to be able to continue the work.
Your help is appreciated and valuable, thanks a lot for your support!
Please, read more:
https://www.generosity.com/education-fundraising/help-children-with-special-needs-in-school
Swish: VILJA: 1230563197, bg: 200-3606Swish,
Cellphone: +46 706 16 82 70, 0706-168270
Kind regards
Elisabeth
Dela gärna: